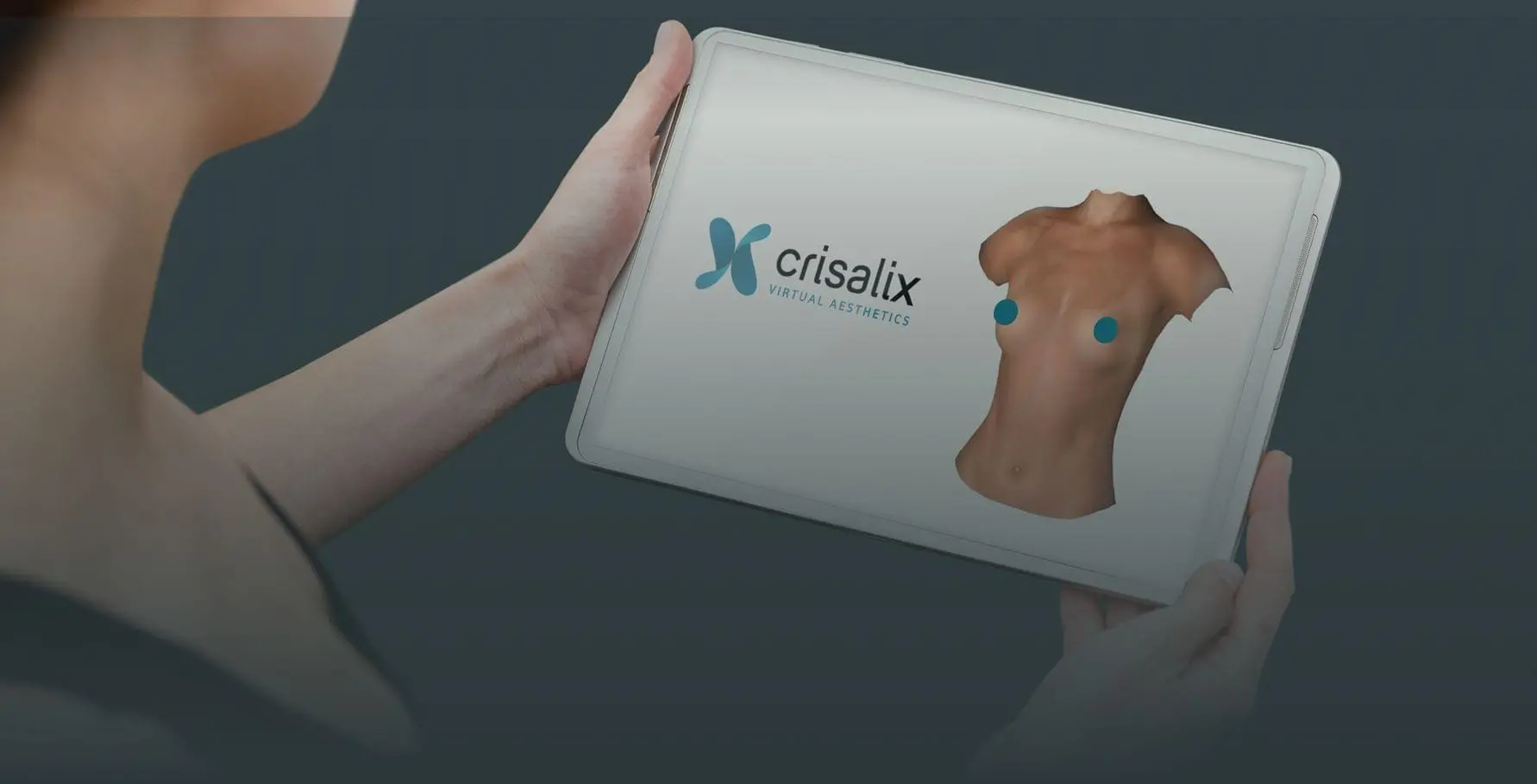 3D simulation with Crisalix
Crisalix is software that gives patients a glimpse into the future. In plastic surgery, a 3D simulation can be used to simulate the final result of an operation in advance. This means possible problems can be identified in advance and surgically integrated into the planning process at an early stage. At the same time, we use the innovative Crisalix 3D simulation. We can hereby give you a rough impression of how the desired result will look like after various surgical procedures (e.g. breast enlargement, breast reduction, breast lift, liposuction, etc.)
Watch the introduction video to get a closer look at Crisalix.
We are able to create a 3D visualisation of your body for you online with Crisalix. The technology is based on two-dimensional photos taken in advance by the patient. With a total of three images, the software can calculate a before and after image online. This is how Crisalix delivers realistic results. This product is the first web-based software worldwide that allows us to offer you 3D simulations of entire body parts. The process itself takes only a few minutes, so you don't have to deal with additional waiting times.
By giving you the opportunity to look at the potential end result in advance, special features can be identified and included in the planning prior to the surgical procedure. This means patients can get a more accurate picture of the results of the operation projected onto their bodies. In addition, 3D simulation can be used to convey the content of a larger-scale operation in such a way that fears can be reduced and trust can be built. All simulations take place on our premises, the security of data and privacy of our patients is always guaranteed. Of course, if you wish, you also have the possibility to view the visualizations of your body parts together with a friend or family member.
If you are interested in the Crisalix simulation, you can contact us at any time. We would be happy to arrange a non-binding consultation with you, so that you can get a first impression of the innovative program in a pleasant atmosphere in our private clinic for plastic and aesthetic surgery in Dahlem, Berlin and try it out together with me.
Consultation
With the "Hello Professor!" function you can forward your questions or pictures directly to Professor Sinis via WhatsApp.