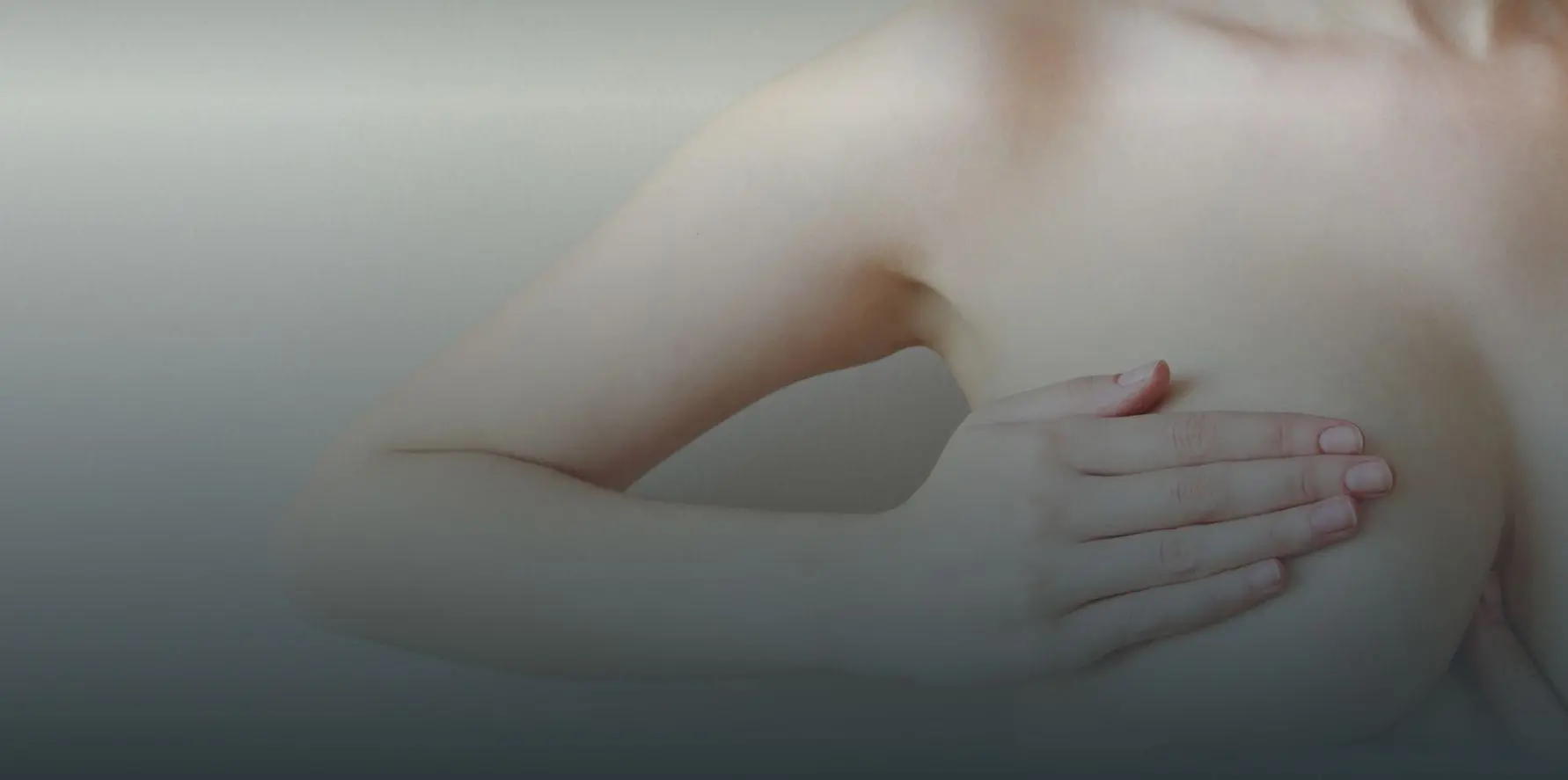 Nipple Slip Correction
The female nipple, in contrast to the male nipple, is a much more sensitive organ. Therefore, it is particularly difficult for affected women if the nipple grows inwards and never grows or even stands up in reaction to natural stimuli (temperature, pressure, mechanical stimulus, etc.). This situation can be particularly difficult with regard to breastfeeding after pregnancy. However, the aesthetic consequences are also unbearable for some patients, because a beautiful nipple rounds off and completes a beautiful breast shape. Therefore, more and more young but also older women with such complaints are turning to the plastic and aesthetic surgeon. Many positive patient ratings prove the satisfaction of our customers.
Nipple Slip Correction:
The facts
Length of stay in the clinic
Outpatient
Anesthesia
Local anaesthesia
Follow-up treatment
Wear a protective foam dressing for approx. 6 weeks
Resumption of social activities
After 1 day
For whom is an inverted nipple correction useful?
For patients with inward-facing nipples
For patients with outward-facing nipples
In patients whose nipples never follow natural stimuli (temperature, pressure, mechanical stimulus, etc.)
Testimonials
After a long search I finally found the surgeon I trust! I have a complicated story about Prof. Dr. medical Sinis come. He encouraged me, but was honest with me at the same time.
12.04.2022
Procedure
As a rule, most women have already gone through a certain amount of suffering. There are conventional methods that do without the knife and are based on the fact that the nipple is sucked in via a mechanical contraption. Usually these treatment attempts do not lead to the desired success. Therefore operative correction often remains the only option. This involves turning the nipple outwards through three small incisions and inserting a support thread through these incisions, which lies under the skin so that the nipple does not move back. Most such nipple corrections can be operated on under local anesthesia..
Immediately after the operation, the patient wears a foam device that protects the nipple. This should be left for a total of six weeks. The suture material can be removed after about 10-14 days. The entire treatment is completed after about six weeks, unless unforeseen complications occur.
Costs
The costs of the initial consultation always depend on the type and extent of the treatment. In principle, the scale of fees for doctors applies to the consultation hours. Thereafter, patients pay 90 € for the initial consultation with anamnesis, collection of previous findings, physical examination and preparation of a therapy and cost plan. This fee is payable once and will not be credited towards further treatment.
Additional appointments and post-operative care are included in the total price of the operation and do not have to be paid separately. This is the only way to ensure a high-quality treatment with sufficient treatment time, during which we can respond to you and your specific needs. In order to ensure the success of the treatment, we have to carry out the consultation with sufficient time and care.
Are you interested in an inverted nipple correction in Berlin? At the Sinis Clinic Berlin we perform procedures according to the highest quality standards. We would be happy to advise you comprehensively on your inverted nipple correction in Berlin – simply fill out the following contact form or call us at: 030 223 899 08
Consultation
With the "Hello Professor!" function you can forward your questions or pictures directly to Professor Sinis via WhatsApp.