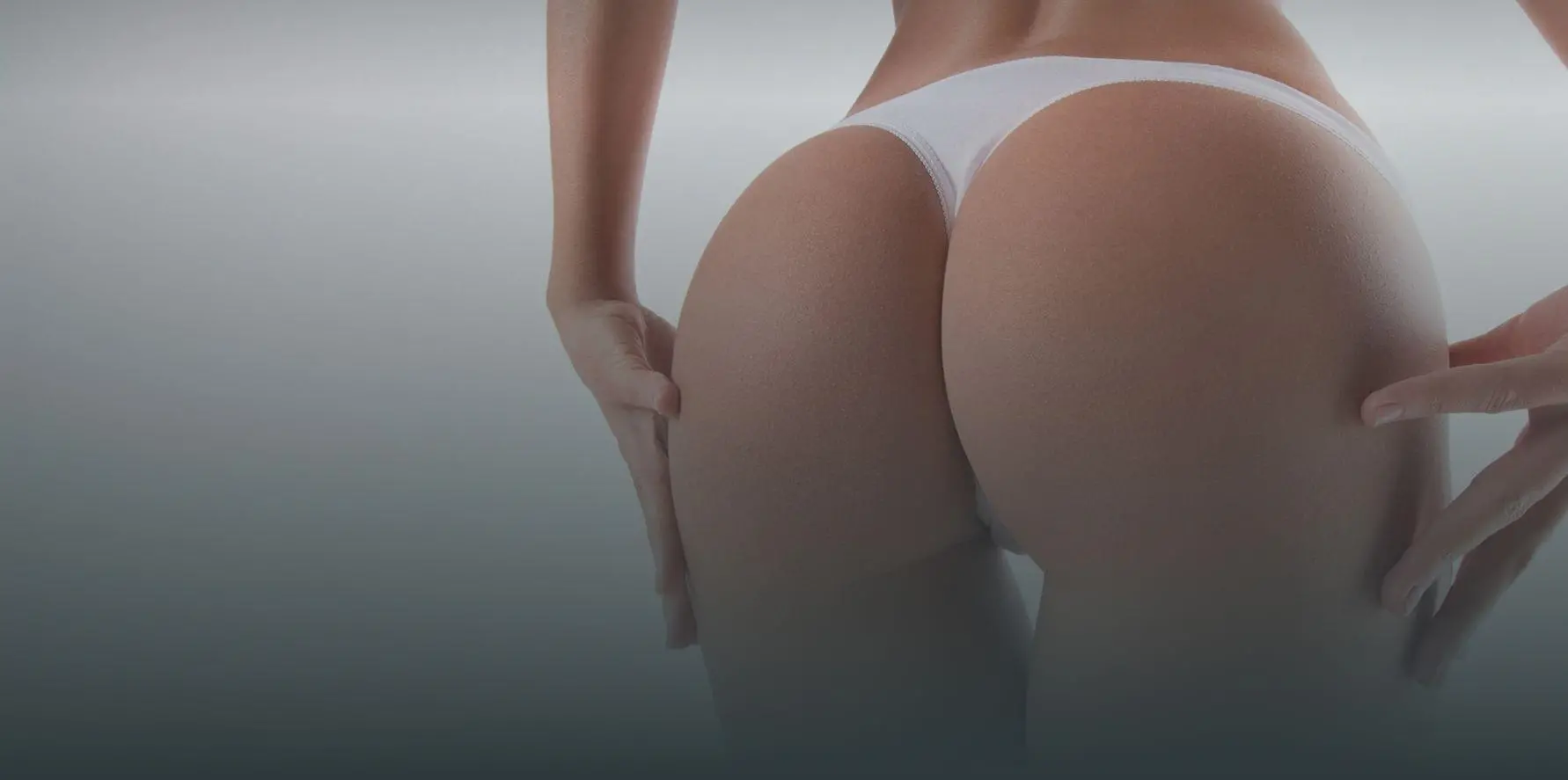 Buttock Enlargement in Berlin
A positive body awareness is strongly linked to satisfaction with a person's own body image, especially for women. This is not only true for women. Men have very different reasons for an enlargement of the buttocks in Berlin. This is not only true for women. Men have very different reasons for an enlargement of the buttocks in Berlin.

Basically, the individual shape of the buttocks is determined by the genes and the amount of physical activity. There are also other factors that can influence the shape. These include, for example, advancing age, considerable weight loss, injuries or even diseases. This can often not only affect the belly, arms and chest, but the bottom can also become flatter or flabbier.
Buttock Enlargement:
The facts
Length of stay in the clinic
1 day
Anesthesia
General anaesthesia
Follow-up treatment
6 weeks
compression goods
Resumption of social activities
After 14 days
When does a buttock lift and buttock enlargement make sense?
For patients with too slack, little voluminous bottom tissue
For patients with severely sagging and sunken buttocks, for example after major weight loss
For patients who, in addition to exercise and nutrition, want another way of tightening and enlarging their buttocks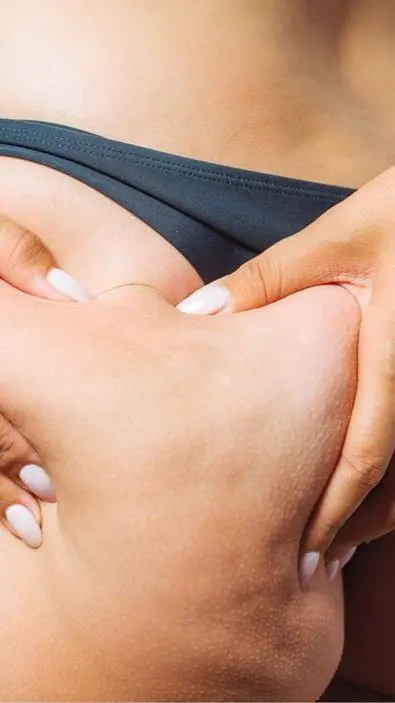 General Information about
Buttock Lifts and Enlargement
However, thanks to the possibilities of aesthetic plastic surgery, all this is no longer an inevitable fate, and so more and more women and men in Berlin are opting for buttock augmentation. Not least because in recent years a round and large bottom has become more and more popular as an ideal of beauty.
The aim of this type of cosmetic surgery on the buttocks is to correct the lack of volume and the resulting flat or flabby impression of the tissue. Since this type of surgery is only mastered by a few experts in Germany, it is of particular importance to have such an operation performed only after extensive consultation with an experienced plastic surgeon.
Types of Buttock Enlargement
Just as with breast implants, for buttock enlargement with implants, which in medicine is called buttock augmentation,cohesive silicone gel is used instead of liquid silicone. These types of silicone gel have the advantage of local stability. This means that they cannot penetrate the lymphatic system even in the event of severe bruising or impact and thus cannot cause inflammation. In addition, large-scale studies in the USA have now proven the harmlessness of silicones, with the result that silicone is one of the best studied materials in medicine.
The butt enlargement with own fat also bears the name Brazilian Butt Lift. Treatment with autologous fat has already proven successful for breast augmentation, where fat is suctioned from other parts of the body and placed in the desired position. However, the required amount of autologous fat is higher when the buttocks are padded, so that 300 to 350 millilitres per side may be required for large buttocks or very sagging skin.
The buttocks are ideal as a recipient region for autologous fat, as the buttocks consist largely of muscle, which is a tissue with a high blood supply and which promotes the growth of autologous fat on the existing tissue.
Even without surgery it is possible to increase buttock volume. In this case, it is recommended to enlarge the buttocks with hyaluronic acid. The filler, which is mainly used in wrinkle treatment, gently cushions the bottom and gives it more volume and contour. In such an operation a special hyaluronic acid is used, which, in contrast to the preparations used in wrinkle treatment, is more strongly bonded. Therefore it can be used for padding large areas of the body. Unevenness in the thighs and bottom as well as asymmetries and dents can be corrected over a large area using this method.
In contrast to buttock augmentation, the goal of firming the buttocks can also be achieved with a surgical lift, also known as a buttock lift or butt lift, which in medical jargon is called a buttock pexy. Buttock lifting is a sub-area of cosmetic surgery that is mainly used by patients who have undergone significant weight reduction. In most cases the reduction in weight is due to a change in diet combined with exercise. Depending on the amount of excess skin, it can be removed from the entire body, certain parts of the body or just the bottom.
Before & After / Costs
Our motivation is to provide our patients at the Sinis Clinic Berlin with satisfactory results in a before and after comparison. That is why we deal with each individual and focus entirely on their personal ideas and wishes. We would be happy to show you the possibilities and results in a personal meeting based on corresponding comparative cases. It is precisely because of the sometimes extremely different conditions and requirements that the costs of an operation on the buttocks vary. We will be happy to define an offer tailored to your needs during a personal consultation with you.
At the Sinis Clinic Berlin, Prof. Dr. Sinis has already performed numerous oversized enlargements in Berlin on satisfied patients. We'd be happy to give you advice! We are always at your side with questions and answers, from the initial consultation to the accompanying aftercare. We also advise you on the costs of a buttock enlargement in Berlin and possible financing. Arrange your individual appointment today: Call us at 030 223 899 08 or simply fill out our contact form.
Consultation
With the "Hello Professor!" function you can forward your questions or pictures directly to Professor Sinis via WhatsApp.