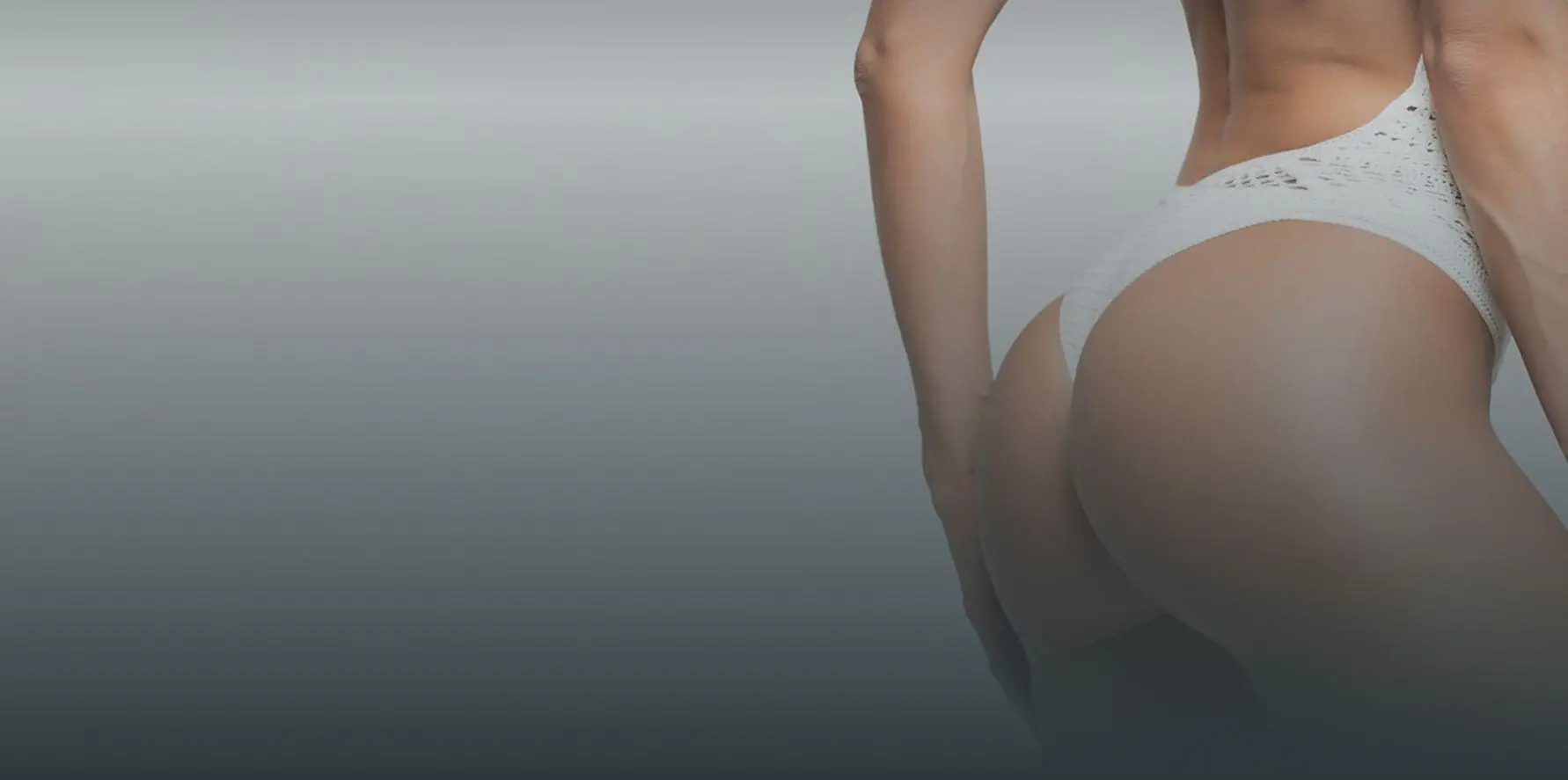 Buttock Enlargement and Buttock Lifting – The Costs
Depending on the type of procedure and also on the personal findings of the patient, the cost of a buttock augmentation can vary greatly. Our credo is to respond individually to each and every one of our patients, this is the only way to ensure the success of treatment. For good reason we do not offer bog standard prices for buttock augmentation, as we do not have any bog standard patients.
Buttock Enlargement and Buttock Lifting:
The facts
Length of stay in the clinic
1 day
Anesthesia
General anaesthesia
Follow-up treatment
6 weeks
compression goods
Resumption of social activities
After 14 days
Costs of Buttock Lifting and
Buttock Augmentation
The first step is an initial personal consultation with Prof. Dr. Sinis. This will incur a one-off cost of 90 €. This fee is required by law and is calculated on the basis of the scale of fees for doctors. It includes the initial interview with anamnesis, taking the previous findings, physical examination and preparation of a therapy and cost plan. As a rule, the final amount after the operation almost never deviates from our detailed cost plan.
Testimonials
After a long search I finally found the surgeon I trust! I have a complicated story about Prof. Dr. medical Sinis come. He encouraged me, but was honest with me at the same time.
12.06.2022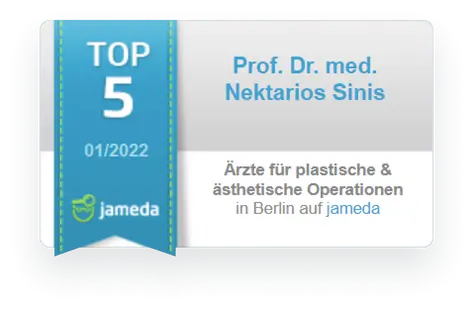 Cost Absorption by Health Insurance
It is usually not possible for health insurance companies to cover the costs of a butt augmentation with implants or a Brazilian Butt Lift, since the procedure is largely for aesthetic purposes. We would be happy to advise you on this in an individual initial consultation.
If you are interested in a buttock augmentation or a buttock lift in Berlin, please visit us at the Sinis Clinic Berlin, Prof. Dr. Sinis and his team will be happy to answer your questions about buttock augmentation and buttock lifting and the costs involved. We will prepare an individual cost estimate for your buttock augmentation or buttock lift. Arrange your individual appointment today: Call us at 030 92 10 81 75 58 or simply fill out our contact form.
Consultation
With the "Hello Professor!" function you can forward your questions or pictures directly to Professor Sinis via WhatsApp.