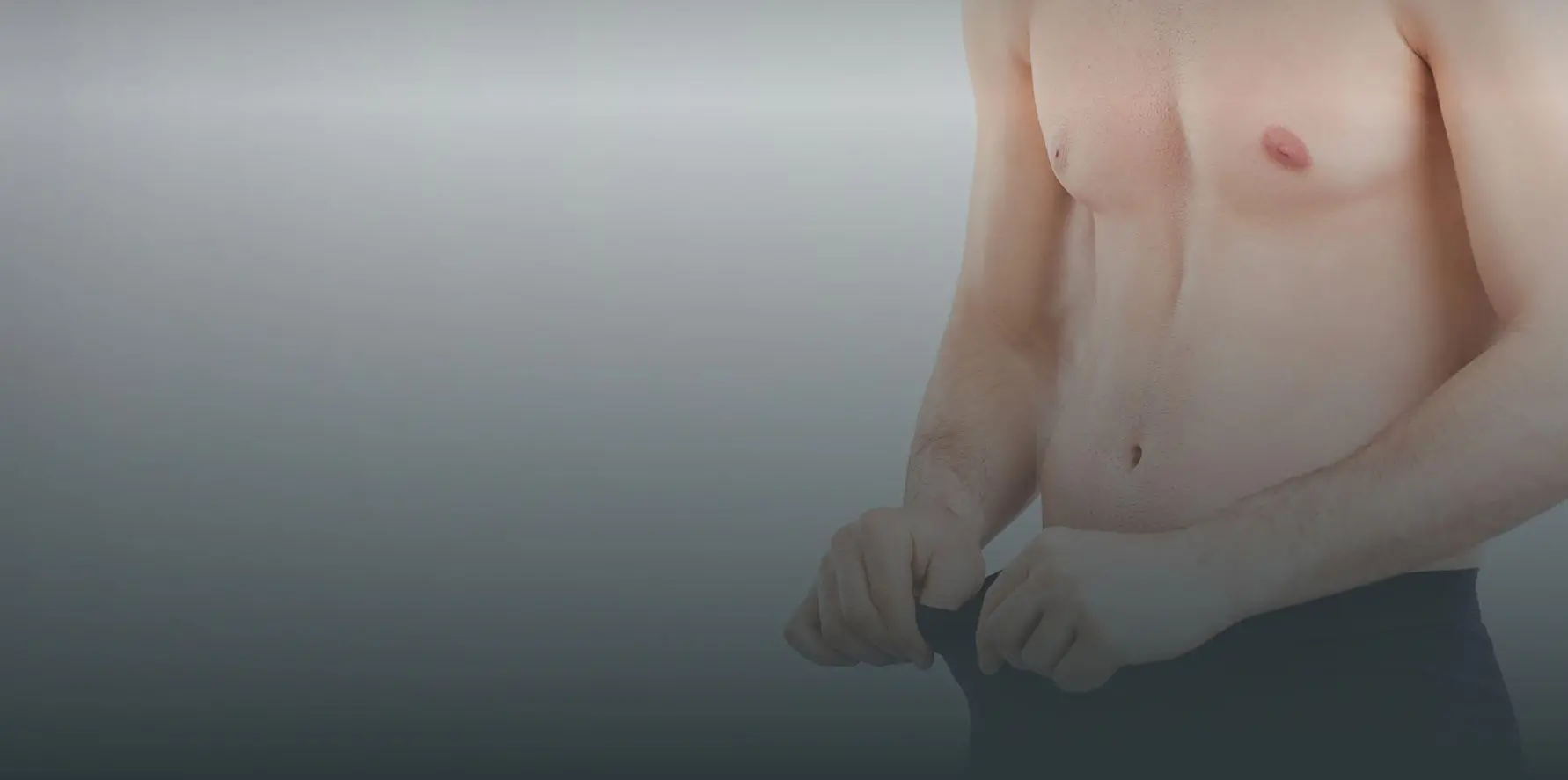 Penis Enlargement and Enhancement in Berlin
Often men find their penis too small, too thin or too droopy. Therefore, we offer penis enlargement in our clinic in Berlin, which serves to enlarge the outermost visible part of the penis tissue. The urethra, nerves or blood vessels are not taken into account, avoiding the risk of nerve damage Prof. Dr. Sinis explains more about penis enlargement in this video. If you are interested in a personal consultation with the plastic and aesthetic surgeon, please contact his private clinic now.
Penis Enlargement and Enhancement:
The facts
Length of stay in the clinic
1 day
Anesthesia
General anaesthesia
Follow-up treatment
Regular follow-up control
Resumption of social activities
After 14 days
When does Penis enlargement and Penis lengthening make sense?
For patients with a penis that is too short or too narrow (micropenis)
For patients in whom a flaccid or sagging penis leads to mental illness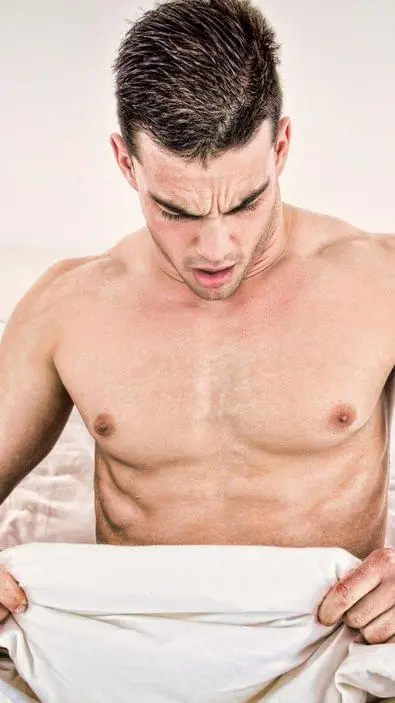 More about penis enlargement from Prof. Dr. Sinis in Berlin
Penis enlargement in flaccid state is visible immediately after surgery, but may still be accompanied by small swellings, bruises or a slight discomfort in the first few days. After about 3 weeks, the fat will have completely distributed, making the penis appear plump and smooth. Since the fat cells grow at about 70 percent, most of the volume achieved is retained.
Many patients for whom surgical penis enlargement takes too long opt for glans enlargement with hyaluronic acid. Glans enlargement by injections with hyaluronic acid is a fairly common treatment technique with the advantage that the effect of penis enlargement is also immediately visible.
Process of penis enlargement in Berlin
Penis enlargement is a combination of two aesthetic procedures. A distinction is made between penis thickening and penis lengthening. When thickening, the girth of the member is most often increased with autologous fat. For this purpose, the body's own fat is removed from the thighs, abdomen or flanks and transferred to the shaft of the penis. In this special procedure, if you wish, we can enrich the fat with PRP/stem cell serum in order to accelerate the healing of the fat. Since breast augmentation is performed using autologous fat transfer, we have many years of experience in this area and can guarantee excellent results. With penis enlargement, on the other hand, the visible part is lengthened by a few centimetres. A large part of the male member lies inside the body and is held back by a 3-dimensional ligamentous apparatus. The straps are loosened at the base of the penis by making a 3 centimeter incision so that the shaft of the penis is pulled forwards or outwards.
Since penis enlargement is a complex procedure, years of experience are a prerequisite for such an operation. Distraction follow-up is usually not a problem and is successful over the long term. Of course, you can also have both procedures performed individually by us.
Basically, penis enlargement can be done on any man. However, whether this makes sense should be carefully considered. Therefore, one should ideally meet some requirements for the operation. First, you must be in good health — both physical and mental — and of course, you must be of legal age. Operations that are not medically necessary in particular require particularly clear consideration and careful planning and should not be undertaken in a hurry.
On the other hand, a detailed consultation with a highly qualified, experienced surgeon regarding surgical penis enlargement is of central importance. They have to be informed exactly what is medically possible and where plastic surgery is reaching its limits. So that you are not disappointed and are ultimately satisfied with the result of the procedure, no unrealistic ideas should be floating around in your head. You have to be aware that the outcome of the surgery is largely dependent on your anatomical framework - therefore wrong information and unclear wording have no place here. It only makes sense if you are quick-witted and aware that you want to take this step.
There are many reasons to have your penis enlarged. It is usually due to dissatisfaction with the appearance, although the best piece of our patients rarely deviates from the norm. According to medical studies, the average penis length is almost 8 centimeters when flaccid and around 15 centimeters when erect. Only 0.6 percent of men are equipped with a so-called micropenis, which is less than 7 centimeters long when erect. Basically, penis enlargement is intended for men whose length is far below average. Accordingly, the intervention serves to achieve the standard size. In general, the men affected feel uncomfortable in their own bodies.
Patients often have their penis lengthened out of shame. These men generally avoid public showers or saunas and are mostly insecure about their sexual partners. The resulting psychosexual effects due to the insecurity can massively complicate the relationship and at the same time put an enormous strain on everyday life. Other reasons for an operation are congenital, abnormal shapes (curvature), the consequences of accidents or operations such as correction of epispadias or hypospadias. Most of our patients have their penis enlarged in order to increase their self-esteem and to feel like a real man, so to speak. However, both physical and mental fitness are required here. However, most men opt for penis enlargement to improve their self-esteem and finally feel comfortable with their masculinity. We would like to point out to our patients that an enormous increase in length is not to be expected from a penis enlargement.
Therefore, comprehensive advice in advance is extremely important. In this way we can talk about the realistic results together, so that you can avoid nasty surprises afterwards. At this point we can say that size is not the only thing that matters. Personal well-being and an intact love life are decisive. If this is not true, it usually comes to inferiority complexes and depression - which can often lead to impotence.
Neither erection nor fertility are affected by penis surgery. In a few cases, however, stabilization can be impaired. As is common with surgical procedures, the wound may swell and ooze — although this may vary from patient to patient. The healing time, like most surgeries, is around six weeks for the primary and an additional six months for full recovery. From the sixth week, sexual activity is no longer a problem. Occasionally, the patient remains in the clinic for a day or two for observation. Although the incision wound is not very painful, it can cause minimal pain after the procedure. In addition, both the penis and the scrotum may turn blue and swell.
In about ten to twenty percent, mild to moderate pain can occur in the first three weeks in combination with a slow healing process. In these cases we are in constant contact with you. A maximum of one percent of our patients feel a decrease in sensitivity at the base of the penis immediately after the operation. However, this wears off after three months as it is directly related to the healing process of the swelling. The majority of our patients leave our clinic after just two hours - if no inpatient stay is desired. We recommend rest — in bed or on the couch — for two to three days. You can then carefully resume your usual activities. Three weeks later you are completely recovered. If there are still stitches, you can have them removed by us, your urologist or family doctor. When you are discharged, you will receive a report from us on the scope of the operation and the aftercare.
Technique of penis enlargement at Sinis Aesthetics Berlin
As already mentioned, when it comes to penis enlargement, a distinction is made between penis lengthening and penis thickening. During penis lengthening, the front straps of the member are severed.
As a result, the inner part of the penis is shifted slightly outwards or forwards. In this way, between 2 and 6 centimeters in flaccid penis length can be gained.
Another visual penis enlargement can be achieved by reducing the pubic mound. When the visible portion of the penis is hidden under a buildup of fat, targeted liposuction can reveal the full length of the flaccid penis again. The length of the penis when erect is hardly affected by surgery, since the length of the penis when erect is mainly determined by the erectile tissue.
In the case of penis thickening, the body's own fat tissue is first removed, enriched and processed by liposuction. Then the fat is injected evenly under the skin of the penis along the shaft of the penis, thereby thickening the penis. This can increase the circumference of the penis by 30 to 40 percent.
When it comes to penis enlargement, several techniques can be used — over the last 15 years, both the methods and the results of penis enlargement have evolved and improved.
In most cases, penis enlargement is a penis lengthening, a penis thickening (increase in circumference), a penis head thickening (glans penis) or everything together. Here, the anatomical conditions are mainly decisive.
In order to achieve penis enlargement, various methods can be selected depending on the initial situation.
Liposuction: With the help of liposuction, the penis can sometimes be significantly lengthened, since the fatty tissue often settles in the pubic region - depending on the initial situation, up to 5 centimeters can be gained in this way.
Tape cutting: An additional penis length can also be achieved by cutting the tape from above. Here, a part of the inner shaft of the penis can be shifted forwards by loosening the front retaining strap located between the shaft of the penis and the pubic bone.
Removal of excess skin: A "skin flap" often forms between the shaft of the penis and the scrotum from below. The removal of this excess skin also enables optical penis enlargement.
Since penis length and penis thickness should harmonize in the overall aesthetic result during penis enlargement, the penis girth is often increased. A penis thickening is achieved through the increase in volume, whereby there are also various methods for this. However, autologous fat transfer is most commonly used as it is a natural thickening with your own tissue that also produces lasting results. With this method, the autologous fat tissue, which is usually removed from the thigh, is gently injected between the shaft of the penis and the skin of the penis. It should be noted that the filling quantity is limited, since fat is living tissue and cannot grow particularly well. The penis girth can increase by up to 3 centimeters. In order to harmonize the visual result of a lengthening and thickening of the penis, the head of the penis (glans penis) is enlarged in many cases. A choice is also made between hyaluronic acid and the body's own fat. Further procedure is similar to the method of penis thickening. If hyaluronic acid is used to enlarge the glans, you must note that it will be broken down over the course of the first 12 months. Therefore the treatment has to be repeated. During the autologous fat transfer, the fat cells grow by up to 70 percent, so that the result is permanent.
Risks and complications of penis enlargement
In most cases, penis enlargement surgery itself does not involve any complications. In addition, these can be avoided by the right choice of a highly qualified, experienced surgeon. Nevertheless, we must not completely rule out the possible risks. However, so that we can minimize these as much as possible, you should inform us in advance about a few facts. For example, we have to be informed about possible illnesses, allergies, medication or blood clotting disorders.
In addition, you must learn that primary complications can sometimes occur — as with any other surgical procedure — such as wound infections or postoperative bleeding. Strict adherence to hygiene measures, supported by taking antibiotics, can almost completely rule out such complications. The most common complications of penis enlargement include bruising, swelling and pain when moving, but these disappear after a short time. It is important to know that neither the fertility nor the ability to have an erection are affected by a penis enlargement. The operation leaves only a tiny, almost invisible scar.
Since penis lengthening, like most surgeries, is performed under general anesthesia, there are some risks here as well. The procedure can also cause bleeding or swelling. However, if you stick to your regeneration time, these can be reduced to a minimum. In our extensive consultation, we will explain the possible risks to you before the procedure, so that you can optimally weigh up the advantages and disadvantages.
Penis Enlargement and Enhancement - The Costs in Sinis Clinic Berlin
The costs of the initial consultation always depend on the type and extent of the treatment. So, as explained in the videos, penis lengthening or penis thickening can be done in different ways. In principle, the scale of fees for doctors applies to the consultation hours. Thereafter, patients pay 90 € for the initial consultation with anamnesis, collection of previous findings, physical examination and preparation of a therapy and cost plan.
This fee is payable once and will not be credited towards further treatment. Additional appointments and post-operative care are included in the total price of the operation and do not have to be paid separately. This is the only way to ensure a high-quality treatment with sufficient treatment time, during which we can respond to you and your specific needs. In order to ensure the success of the treatment, we have to carry out the consultation with sufficient time and care.
Consultation
With the "Hello Professor!" function you can forward your questions or pictures directly to Professor Sinis via WhatsApp.