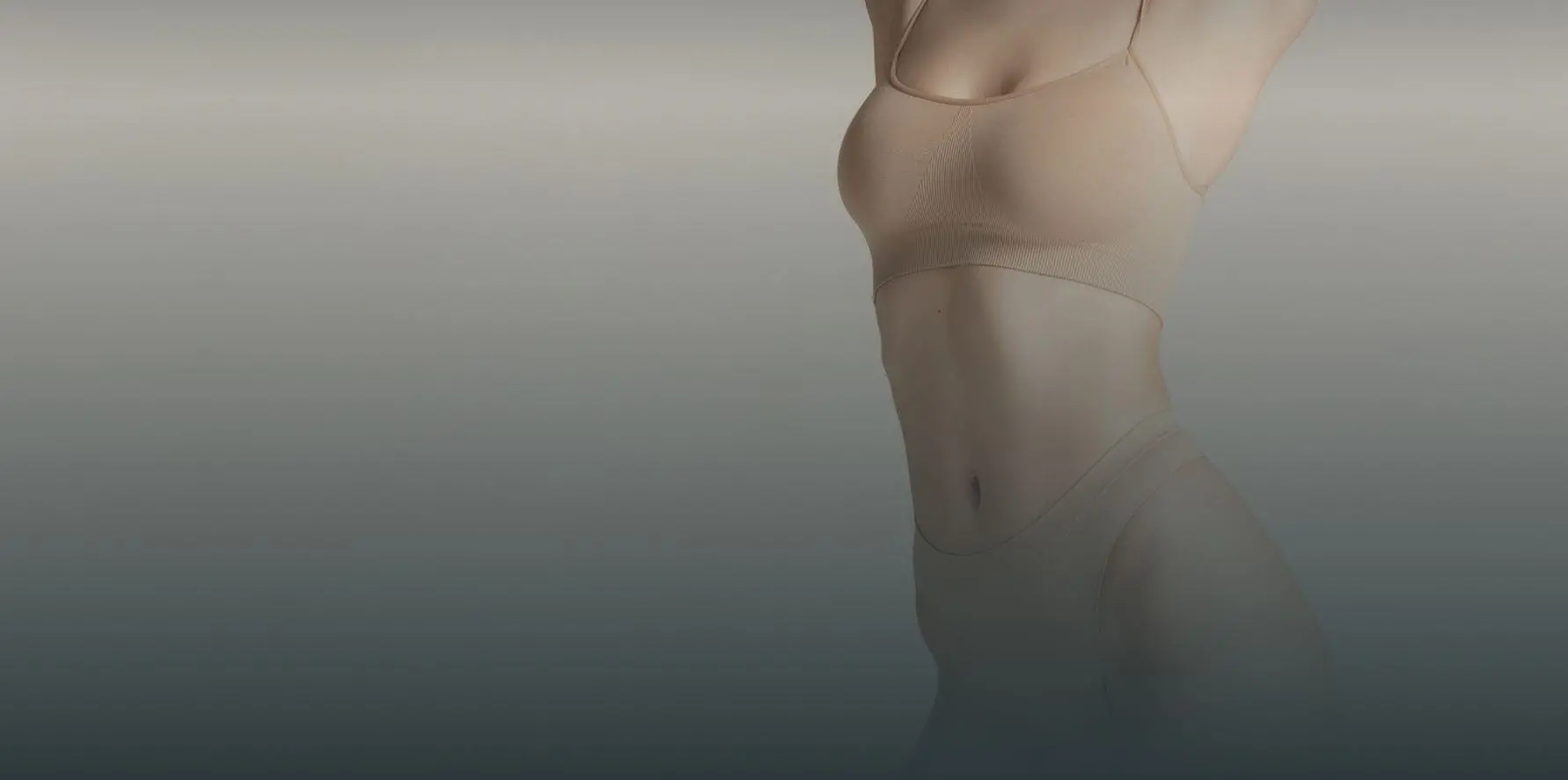 The Fat Removal Injection (Lipolysis) in Berlin
In the field of non-surgical medical aesthetic services in Berlin, the Sinis Clinic is the specialist for various types of injection treatments. For each area of conservative treatment, we offer you the most modern and up-to-date range of therapies tailored to your needs.
Lipolysis: The facts
Length of stay in the clinic
1 hour
Anesthesia
Only local anaesthetic ointment
Follow-up treatment
Cooling
Resumption of social activities
After 2-3 days
When is lipolysis useful?
For patients who have already reached a normal body weight through exercise and nutrition, but cannot completely get rid of stubborn fat deposits
For patients who want to get rid of accumulations of fat on their face, such as the classic double chin
For patients who are looking for additional ways to lose body fat in a targeted manner in addition to exercise, healthy nutrition and liposuction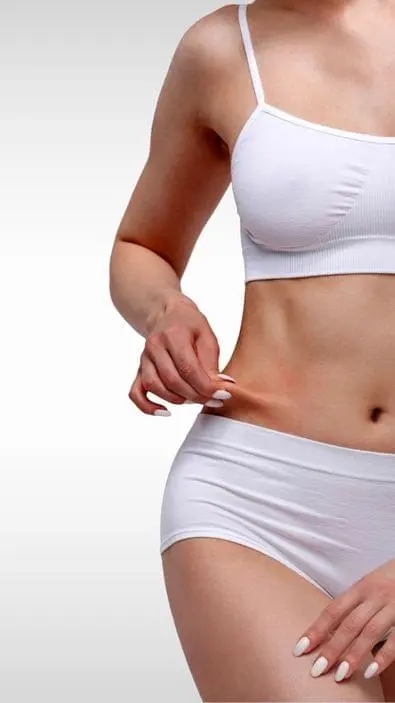 Injection Lipolysis
Despite a good diet and regular sporting activity, there are always regions where troublesome fat deposits cannot be removed. These so-called problem zones are often stubborn and often lead to frustration and increasing mental stress. Examples are double chin, hip bacon or drooping cheeks, but also small fat deposits on knees, thighs or riding pants. These areas are often very limited, so that classic liposuction is not recommended. Injection lipolysis, on the other hand, offers an ideal possibility for targeted body modulation. A chemical process that specifically breaks down superfluous storage fat is responsible for the fat removal effect, which takes about 6 weeks until the result is achieved.
Once the fat cells have been dissolved, they do not regenerate, so it is possible to reduce fat deposits permanently and achieve constant results. The fat removal injection is not suitable for losing weight. The treatment is best suited for normal weight people with problem areas. In principle, however, injection lipolysis is suitable for every patient. Treatment is not possible if you have the following problems: blood coagulation disorders, allergies to soy products, pregnancy, liver disease, cardiovascular disease or other serious internal diseases. You must also inform us if you are taking blood-thinning medication (Markumar, ASS, etc.), strong cardiac drugs, etc., as this could lead to complications.
The submental fat layer below the chin, known as the double chin, is an annoying blemish. This makes the facial contours appear blurred and misshapen. Those affected feel unattractive, which lowers their self-confidence and enormously affects their quality of life. To counteract this, a minimally invasive method is available – injection lipolysis. This is a relatively new procedure. The so-called fat-away injection contains a mixture of phosphatidylcholine and modified deoxycholic acid. Phosphatidylcholine (PPC for short) is nothing other than lecithin from the soybean. The substance is also synthesized by the human body. Deoxycholic acid belongs to the group of bile acids and has fat cell dissolving properties. In the course of treatment, the substances are injected up to 15 millimeters deep under the skin, directly into the fatty tissue. The combination of these two preparations reacts with fat cells and causes permanent melting of the fat in the treated region within a few weeks. The fatty tissue slowly dissolves and the lymphatic system breaks down the dead fat cells. The process also provides improved blood circulation. As a result, the regeneration of collagen fibers is activated.
Lipolysis treatment is extremely painless and usually proceeds without any side effects worth mentioning. However, local anesthesia can be administered upon request. A treatment session lasts on average between 15 and 45 minutes. In order for the effect to be permanent, two to four follow-up treatments are recommended, each with an interval of several weeks. After each injection of the patient's own fat, there is a slight to moderate swelling in the treatment area, which, however, disappears within three days by itself and without consequences. As a rule, no medical follow-up is required.
Despite obvious benefits, injection lipolysis is only suitable for mildly pronounced double chins. If the layer of fat under the chin is massive, the radiofrequency method can provide a remedy. This is because fat removal injections will not lead to satisfactory results in such a case.
Injection lipolysis is an effective procedure when it comes to body contouring. Whether it is a matter of double chin, gynecomastia, riding breeches or fat accumulation on the axillary fold – with the help of the so-called fat-away injection, locally confined, stubborn fat deposits can be effectively and sustainably eliminated. It can even be used to melt cellulite. However, despite all its advantages, the Fat Away Injection is not suitable for weight reduction. In order to remain realistic and not create a false impression, we expressly point out that only small to medium-sized fat deposits can be successfully treated by means of lipolysis.
The method is not a miracle cure in the fight against pounds and cannot replace dietary changes or sports activities. Injection lipolysis can refine the silhouette to a small extent. However, it cannot do anything about the excess weight. If you want to change your complete body image, we can recommend liposuction at that point.
How long does it take for the fat-away injection to work?
Injection lipolysis is very effective in body shaping. However, you have to be patient before you can see the results of the lipolysis. Because the melting of the fat cells only begins in about ten days. Clearly visible results can be expected between the fourth and sixth week.
Fat-way-syringe Berlin experiences
Fat-Weg-Spritze Berlin experiences Lipolysis is about your appearance, your body and sometimes your health. Therefore, you should carefully approach the choice of clinic. Because the fat-away injections are only safe in the right hands and naturally produce beautiful results. Valuable testimonials from our patients who have undergone lipolysis in our clinic can help you make a decision. In this way you can get particularly insightful and authentic information about our team, our methods and our clinic as a whole.
In their reviews, they describe their personal experiences with Sinis Klinik and sometimes mention the prices of their lipolysis treatment. If you have already performed lipolysis in our clinic, please share your experience - this will help other people to make a decision.
Procedure of Injection Lipolysis
The treatment is performed on an outpatient basis, is gentle and painless. After a thorough analysis of the area to be treated and a detailed explanation, the treatment area is marked and disinfected. The solution containing the active ingredients (the main component is phosphatidylcholine, which is obtained from the soya plant) is then injected into the fatty tissue to be melted. The active ingredient is then massaged in with the help of ultrasound therapy. The treated region still swells after the injection and reaches its maximum after about eight hours. This shows that the therapy is having an effect. Some patients may also experience isolated bruising. The redness and severe swelling that occurs will subside after a few days. In order to accelerate the decongestant effect, you can cool the treated areas after the therapy. Light painkillers such as ibuprofen are sufficient against possible pain.
Despite these after-effects of the treatments, and the resulting but temporary inconvenience, treatment with injection lipolysis is very low in risk and side effects. Nevertheless, the active ingredient is well tolerated by the body.
After about three weeks, the first thinning of the fat becomes visible through further swelling. The fat pockets roll off the hips and stomach. However, a final assessment should only be made after about six to eight weeks. The elasticity of the skin results in a fundamental contraction of the skin. Due to the gentle treatment method, several treatments are often useful, but the results are clear and often impressive. Dents or sagging skin are not left behind, the body can gently lose weight with this method. If necessary, follow-up treatments should be carried out after 4 weeks at the earliest. Sport and a healthy diet are helpful for the result to have the maximum effect. The method is a supporting measure for losing weight.
After injection lipolysis, you are in principle able to carry out your usual activities. However, you should refrain from sports and other physical exertion as well as solarium, swimming pool and sauna during the first week. Immediately after treatment, you should also avoid long car journeys or air travel. In addition, refrain from tight, pressure-exerting clothing and other mechanical stress on the treated areas. After the lipolysis treatment, slight swelling, reddening of the skin, tiny hematomas, pressure pain, sensitivity or itching may occur, despite medically correct injections. These phenomena are quite normal and no cause for concern. You can relieve the accompanying symptoms with painkillers.
Moderate cooling can also provide relief. It is particularly important to refrain from unnecessary touching of the treated areas. Pushing around and constant "checking" should be strictly avoided – this can cause a larger bruise or even an infection on the puncture sites. To minimize this risk, you should also refrain from using make-up and other cosmetics for at least twelve hours. Gentle washing is possible the very next day without any problems. Also try to drink a little more in the first period – at least two liters of water per day would be appropriate.
In order for the effect of injection lipolysis to be permanent and to produce a beautiful result, two to four follow-up treatments are possible and also recommended after the first treatment session. These can be performed at intervals of about eight weeks. However, the decision here is of course yours – if you are already completely satisfied with the result after the first session and do not want any further sessions, we will not force any additional treatment on you. The final result of a completed treatment with the Fat Away Injection looks very natural and remains permanently. Therefore, it is unnecessary to repeat lipolysis several times in the same place.
Risks & Side Effects
Injection lipolysis is an established and safe procedure, even if the underlying drug is used as so-called 'off label use'. There appear to be no serious side effects despite thousands of applications for lipolysis, and there are frequent but harmless side effects. Since the treatment leads to inflammation and destruction of fat cells, the following side effects are possible:
Itching, pain, redness and significant swelling for a few days are normal as bruising, rarely these symptoms can last longer or be more severe than usual. High doses or the treatment of a large area may cause a temporary drop in blood pressure and dizziness or circulation problems after the injection.
Infections occur very rarely, but as with any invasive procedure, they cannot be ruled out.
The patients respond differently to the therapy. In extreme cases, the usual 2-3 treatments are not sufficient for a successful therapy, or irregularities occur. However, the doctor will be happy to advise you whether this method is the right one for you.
Cost of Lipolysis at Sinis Clinic Berlin
The prices for injection lipolysis depend on the individual case. We will be happy to determine the final price during a consultation with you. As a guideline, however, you can use the following prices as a guide.
| Area of Body | Price each | Meeting |
| --- | --- | --- |
| Cheeks | | 200.00 € |
| Double Chin | | 200.00 € |
| Male Breasts on Both Sides | | 250.00 € |
| Bra Back Padding on Both Sides | | 250.00 € |
| Oberarme beidseitig | | 300.00 € |
| Belly | ab | 300.00 € |
| Hip Area on Both Sides | ab | 300.00 € |
| Inner Thigh | ab | 250.00 € |
| Riding Pants on Both Sides | ab | 250.00 € |
| Lower Leg on Both Sides | | 200.00 € |
| Knee on Both Sides | | 200.00 € |
| Shackles / Ankle Area | | 200.00 € |
Consultation
With the "Hello Professor!" function you can forward your questions or pictures directly to Professor Sinis via WhatsApp.