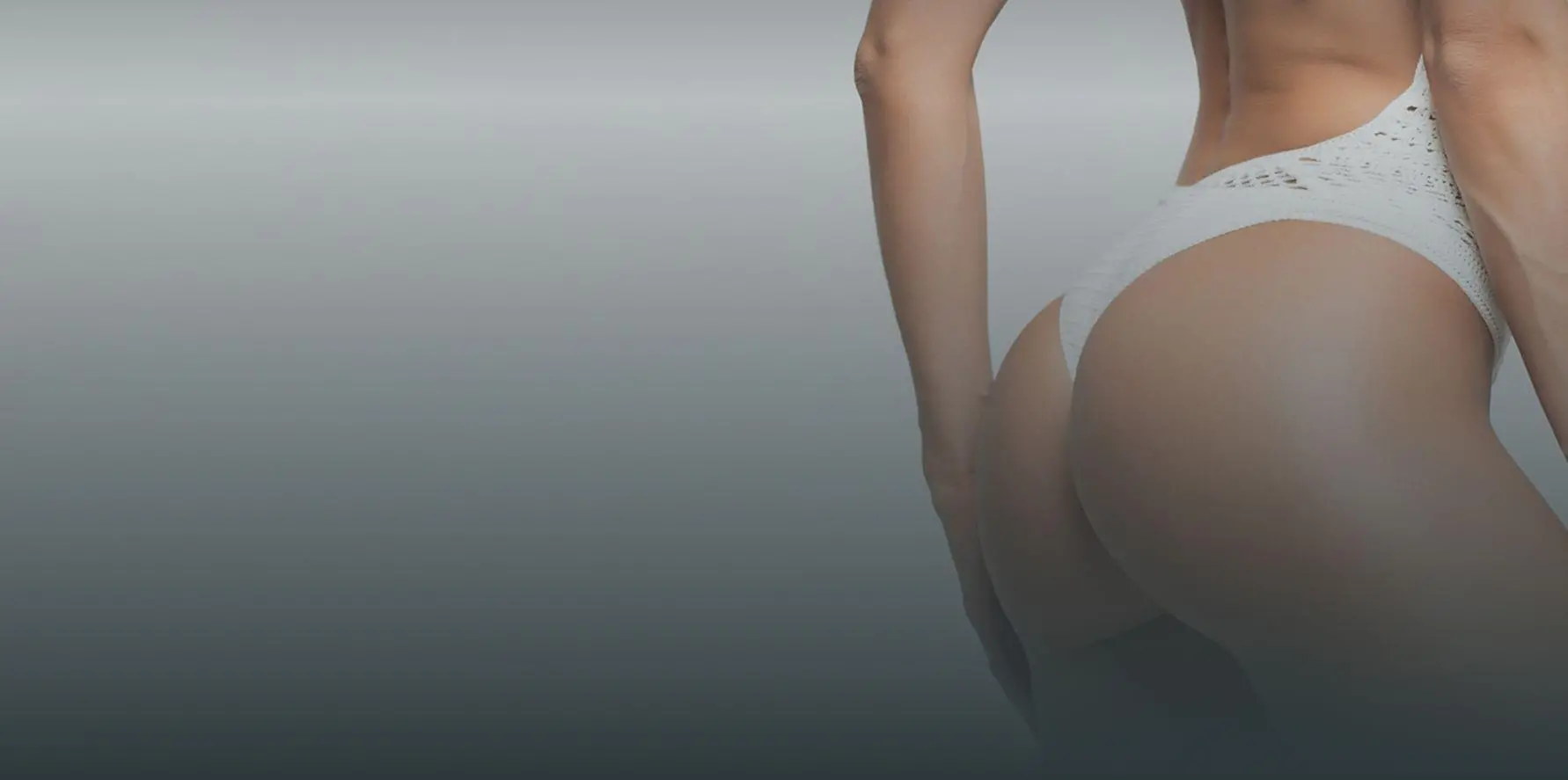 Buttock Implants:
what you need to know
A buttock augmentation with implants is the method of choice for those who attach great importance to a large volume of the buttocks. Similar to breast augmentation, implants made of silicone are used in this procedure for optical and aesthetic enlargement of the buttocks. Similar to breast augmentation, implants made of silicone are used in this procedure for optical and aesthetic enlargement of the buttocks.
Many studies in recent decades have shown that silicone implants are safer than ever, as modern medical filling cushions are made of special cross-linked silicone. This is considered leak-proof. The implants come in many different shapes and sizes. In recent years, however, two in particular have prevailed: The anatomical buttock implant and the round buttock implant.
Buttock Implants: The facts
Length of stay in the clinic
1 day
Anesthesia
General anaesthesia
Follow-up treatment
6 weeks
compression goods
Resumption of social activities
After 14 days
General information about post-gathering and augmentation with implants
The latter ensures a particularly round shape of the butt and is therefore very popular with women. The anatomical butt implant, on the other hand, has the advantage that a certain part of the buttocks can be emphasized when placing it. First, the ideas and wishes of the patient are clarified in an individual consultation and the method of treatment is determined. The procedure is carried out under general anesthesia. An implant pocket is prepared for the insertion and positioning of the butt implants.
For this, the treating surgeon makes an incision about five to seven centimeters long on the lower butt fold. After the cut has healed, a scar is hardly or not at all visible. Depending on the patient's constitution, the butt implant can be inserted under the gluteus muscle (submuscular) or in the gluteus muscle (intramuscularly). The implant compartment is then closed again. Follow-up care is of particular importance for an optimal result: For example, wearing corsetry is recommended for the first 6 weeks. Sleeping on the stomach and a gentle period of exercise for about six to eight weeks is also crucial for a satisfactory treatment success.
Testimonials
After a long search I finally found the surgeon I trust! I have a complicated story about Prof. Dr. medical Sinis come. He encouraged me, but was honest with me at the same time.
20.08.2022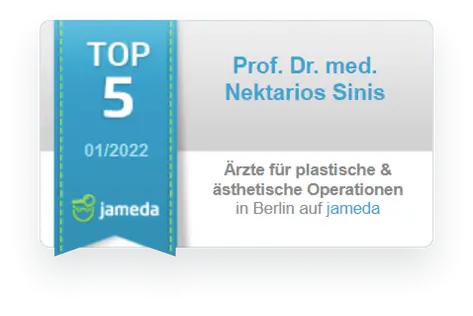 Experience / Before After
Irrespective our patients' motives to have their buttocks enlarged with implants at the Sinis Clinic Berlin, the experience of buttock implants is always positive. The impressive before-and-after comparisons also show that aesthetic results can be achieved with the insertion of silicone implants in the buttock area, especially if such an operation is performed by an experienced specialist such as Prof. Dr. Sinis. Since the tissue is stretched to some extent due to the increase in volume, patients must expect a short phase of stretching pain after a buttock augmentation with implants. However, this can be relieved well with common painkillers.
Costs
Exact costs for a buttock enlargement with implants can only be determined after a detailed consultation. The wishes and ideas of every patient are very important to the Sinis Clinic Berlin. All-inclusive prices are therefore avoided so that each person can be treated individually.
If you would now like to have a butt enlargement with butt implants or a Brazilian Butt Lift in Berlin, you are welcome to consult Prof. Dr. Sinis and his experienced team. We are there for you from the first consultation to the aftercare. Arrange your individual appointment today: Call us at 030 92 10 81 75 58 or simply fill out our contact form.
Consultation
With the "Hello Professor!" function you can forward your questions or pictures directly to Professor Sinis via WhatsApp.