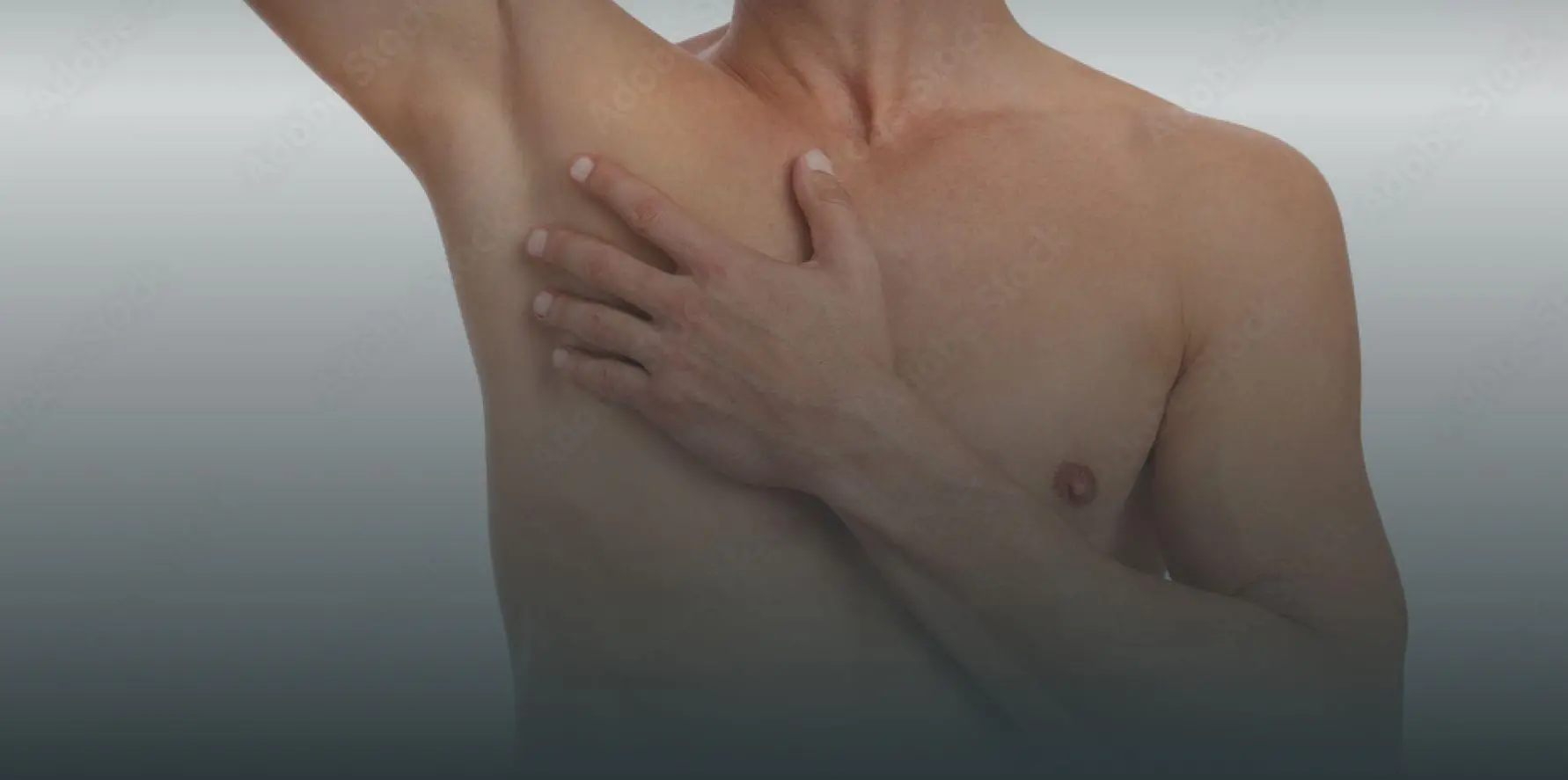 Gynecomastia Aftercare
Every surgical intervention, no matter how small, requires careful aftercare in order to achieve an optimal result. Before and after images of gynecomastia operations performed at the Sinis Clinic Berlin show effective results. One reason for this is Prof. Dr. Sinis and his team's many years of experience. Another is professional aftercare, which makes an important contribution to the positive experience reports after gynecomastia surgery.
Gynecomastia Aftercare:
The facts
Length of stay in the clinic
1 day
outpatient or inpatient
Anaesthesia
General anaesthesia or
twilight sleep
Follow-up treatment
6 weeks compression wash,
physical protection
Resumption of social activities
Immediately
General Information on
Gynecomastia Aftercare
On this page you will find information on the aftercare of a gynecomastia operation. First of all, the healing process is described. Typically, swellings occur, but they subside after a few weeks and it takes several months before the result of the procedure is visible. You will then be informed about how you can support the healing process, for example by wearing a compression vest and avoiding physical work.
Testimonials
After a long search I finally found the surgeon I trust! I have a complicated story about Prof. Dr. medical Sinis come. He encouraged me, but was honest with me at the same time.
20.08.2022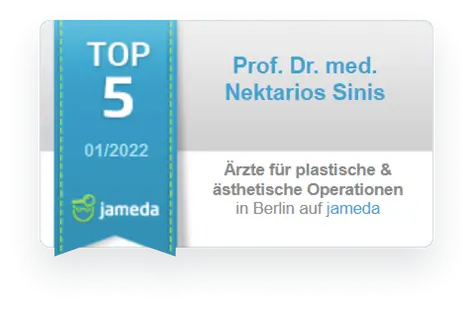 Information about Cures
Many patients ask themselves, especially after the procedure: How long will the swelling remain after the gynecomastia operation? The answer varies from patient to patient. As a general rule, swelling and bruising usually occur shortly after the operation in the operated and treated area. Although most of the swelling will disappear within the first few weeks, it will take several months before the final result is fully visible, but this is perfectly normal.
Due to the post-operative swelling, a feeling of tension or even pain after the gynaecomastia operation can also occur. Both will gradually recede with decreasing swelling. Sensory disturbances or numbness in the area of the nipple are also completely normal in the first few weeks and also disappear completely within a short time. If gynecomastia surgery of the male breast is performed by a qualified plastic surgeon, complications are rare and less severe. However, as with any operation, there is a general risk of wound healing disorders or infection of the wound. Although the risk for healthy people is very low.
In order to reduce the swelling, patients wear a compression vest day and night for 4 to 6 weeks. On the one hand, this helps to reduce swelling after the gynecomastia removal, but also to achieve a more seemless adaptation of the skin to the new smaller contour of the breast. Patients are advised to return to normal life quickly. Depending on the profession, many patients can go to work after a gynecomastia operation after a short period of time.
However, physical work should be avoided for at least three weeks. Many patients also ask after a gynecomastia operation how long sport should be avoided for. The answer varies depending on the extent of the intervention. In general, however, you should not engage in any sports activities for six weeks after the gynecomastia operation. The resulting scars should be protected from sunlight and solarium for six months. This is because sunlight can lead to a permanent stronger pigmentation, i.e. a dark discoloration of the scars after a gynecomastia operation.
Gynecomastia Surgery in Berlin
Let us advise you: Prof. Dr. Sinis and his team have already performed numerous gynecomastia operations in Berlin. We are always at your side: from the initial consultation, through the investigation of the causes, the choice of the surgical method to the accompanying aftercare, we will be happy to provide you with detailed and individual information on the subject of gynecomastia in Berlin and advise you on the costs and possible financing.
Arrange your individual appointment today: Call us at 030 223 899 08 or simply fill out our contact form.
Consultation
With the "Hello Professor!" function you can forward your questions or pictures directly to Professor Sinis via WhatsApp.