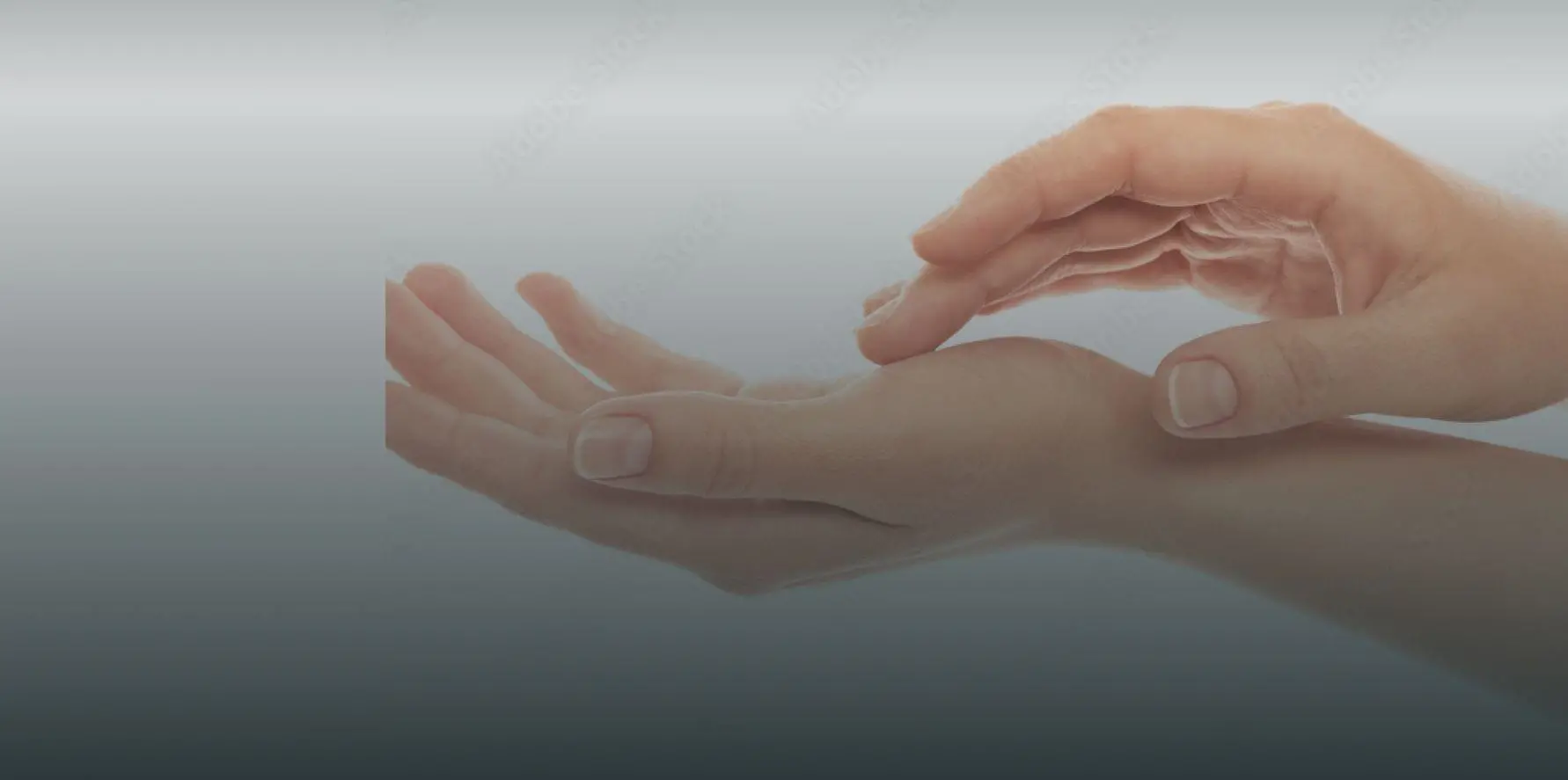 Hyaluronic Acid Treatment
– Hands
Hyaluronic acid is a natural substance that stores water in the skin and tissue, ensuring smoothness and elasticity. A hyaluronic acid treatment is primarily associated with the injection of this natural substance in areas of the face, neck and décolleté. primarily associated with the injection of this natural substance in areas of the face, neck and décolleté. Above all, it is the hands that betray our true age. A taut and youthful face contrasts sharply with wrinkled and wrinkled hands. The overall appearance is distorted and unbelievable. Therefore, treatment using hyaluronic acid is always worth considering. Film actresses and stage stars have been going this way for a long time. Beauty is ultimately defined by a harmonious overall appearance.
Hyaluronic Acid Treatment:
The Facts
Length of stay in the clinic
No stay necessary
Anesthesia
Only local anaesthetic
ointment
Follow-up treatment
Every 6 to 12 months
Resumption of social activities
1 to 2 days
after the treatment
Testimonials
After a long search I finally found the surgeon I trust! I have a complicated story about Prof. Dr. medical Sinis come. He encouraged me, but was honest with me at the same time.
20.08.2022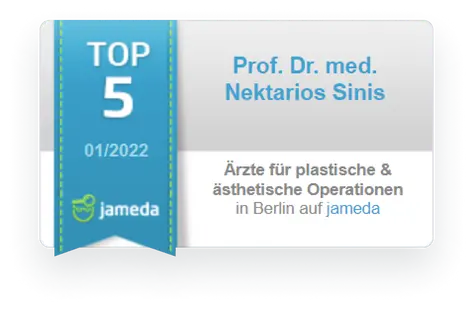 More about hand rejuvenation
Pigmentation and age spots, cracked and sagging skin, protruding veins and ankles, are all signs of ageing of the hands. Our hands put under particular strain and you can clearly see their age from the age of forty. The hands are always visible. We gesticulate and interact with them and they say a lot about us. They can be padded out with hyaluronic acid. This not only brings an optical benefit. They become altogether more supple and mobile again. It causes a long-lasting increase of the subcutaneous fat tissue on the back of the hand. A blunt needle is used for injection. The wrist wrinkles must be treated separately with a sharp cannula.
High-quality hyaluronic acid for injection of the back of the hand keeps the side effects to a minimum. The products used are documented on a personal treatment pass. As hyaluronic acid is a natural substance found in the human body, it does not cause allergic reactions. After the injection in the back of the hand, swelling and haematomas may occur. These usually disappear after a few days without consequences. Long-lasting unevenness rarely occur, but these can be treated. The hands become taut and youthful again. As with other treatments with hyaluronic acid, the treatment of the hands should be repeated every six to twelve months.
Consultation
With the "Hello Professor!" function you can forward your questions or pictures directly to Professor Sinis via WhatsApp.