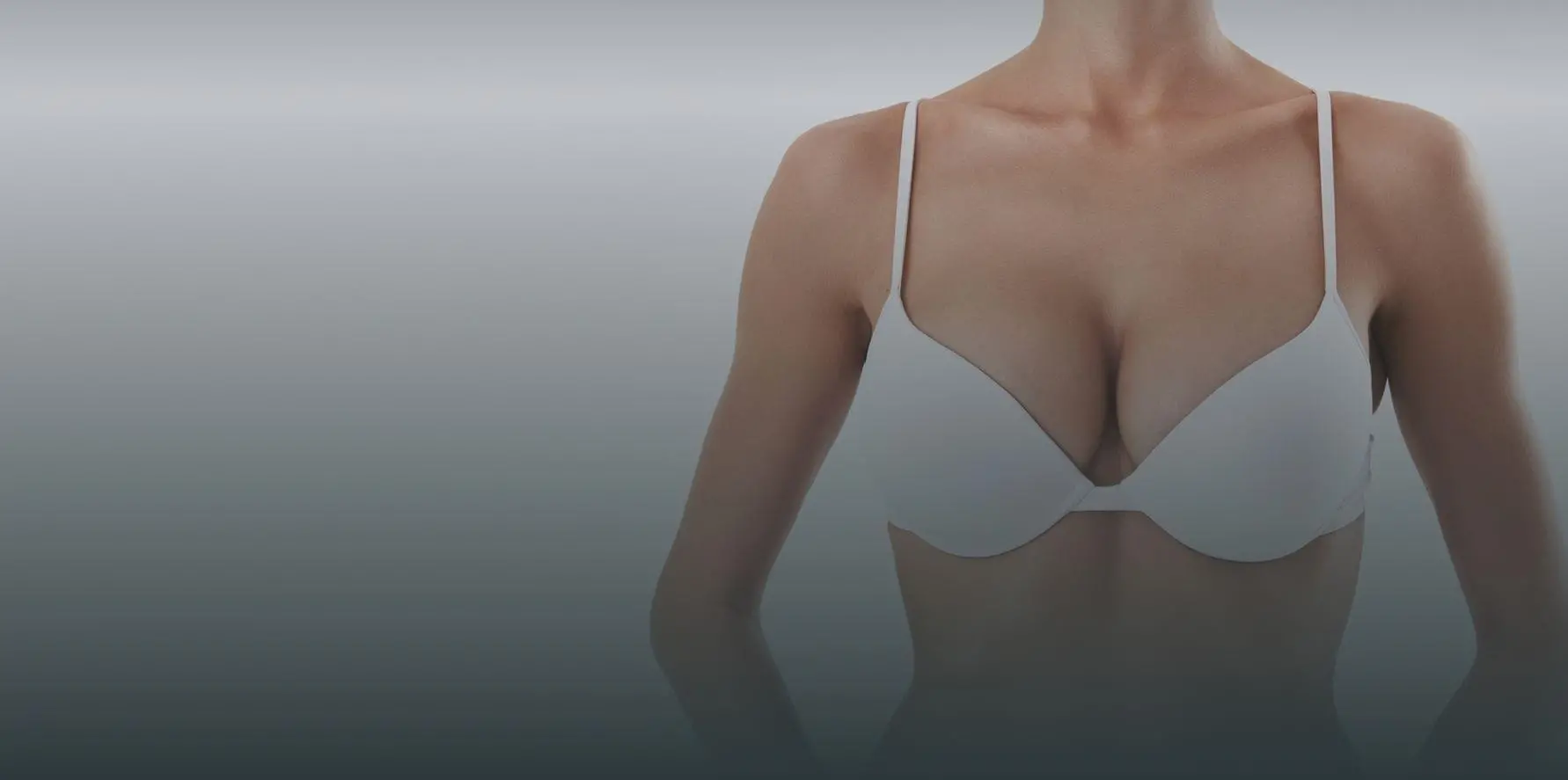 Breast Lift
without Implants
A breast lift without implants is particularly useful for those patients who have a sagging breast due to congenital large breast volume and now want to return to their old shape without enlargement. to their old shape without enlargement. In a breast lift without implants, the glandular body is first shaped, according to the patient's ideas and proportions. Important parameters such as shoulder distance, height and natural body weight of the patient are taken into account.
Breast Lift without Implants
The Facts
Length of stay in the clinic
1 day
Anesthesia
General anaesthesia
Follow-up treatment
6 weeks
compression bra
Resumption of social activities
after 14 days
General information about
breast lift without implants
Sagging breasts do not always have to be corrected with the help of implants. Implants can be dispensed with by reducing the volume in cases of corresponding breast volume. If a breast lift with an increase in volume is desired, an implant can be avoided by using autologous fat. You will find more information on this page. Our Crisalix 3D simulation is at your disposal to simulate possible results. If you have any further questions, please contact us to arrange a consultation appointment about WhatsApp.
Testimonials
After a long search I finally found the surgeon I trust! I have a complicated story about Prof. Dr. medical Sinis come. He encouraged me, but was honest with me at the same time.
20.08.2022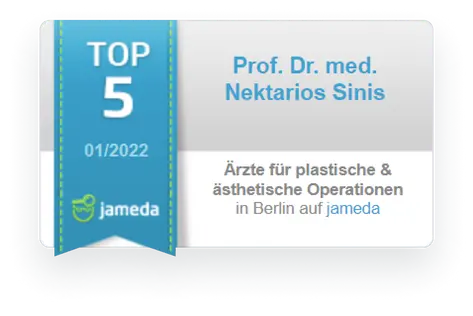 The Methods
There are different surgical methods and incisions. For each individual case, we determine which is the right method for a breast lift in a careful preliminary examination. Read about the different breast lift techniques. If the patient is a small, petite person, we recommend a narrow breast base. On the other hand, larger women with higher body weight benefit from a broader breast base. The glandular body can be sutured to the muscle fascia, i.e. the 'muscle skin', with strong, absorbable sutures.
Fixing the breast nozzle following the 'inner bra's' breast lift technique can be likened to putting up a tent: the highest pole is secured with a few, fixing seams while the base is fixed at several points. In this way the desired shape, height and projection can be adjusted and permanently secured with the breast lift.
If, however, the patient wishes an increase in breast volume in combination with a breast lift, but still wants to do it without a synthetic silicone implant, an increase in volume and a lift are achievable by means of the so-called autologous fat transfer. In a breast lift without silicone, fatty tissue is first extracted from other parts of the body by so-called liposuction (liposuction) and processed in a special procedure. The cleansed tissue is then injected into the breast with fine cannulas, predominantly into the fatty tissue layers and under the glandular tissue.
The simulation software developed in 2009 enables you to create three-dimensional online visualizations. In this way, a before-and-after comparison can already be illustrated before the breast lift. Further information about the Crisalix software can be found here.
Costs
We strive to ensure that our patients at Sinis Clinic Berlin always have a positive experience with their breast lift without implants. That's why we offer bespoke treatment to each patient, because the wishes and ideas of the patients vary. The same also applies to the costs of a breast lift without implants. For example, a breast lift using your own fat is much more complicated than a breast lift using the "inner bra". This is because breast lifting with your own fat requires prior liposuction. Making this method is particularly suitable for those patients who would like to undergo liposuction anyway. After a detailed consultation we can provide you with a detailed cost estimate.
Are you interested in a breast lift without implants in Berlin? Then we would be happy to welcome you to the Sinis Clinic Berlin, where we will inform you about the possibilities, risks and possible side effects in a personal consultation. See for yourself. Please fill out the following contact form or call us at: 030 – 67 82 81 81
Consultation
With the "Hello Professor!" function you can forward your questions or pictures directly to Professor Sinis via WhatsApp.