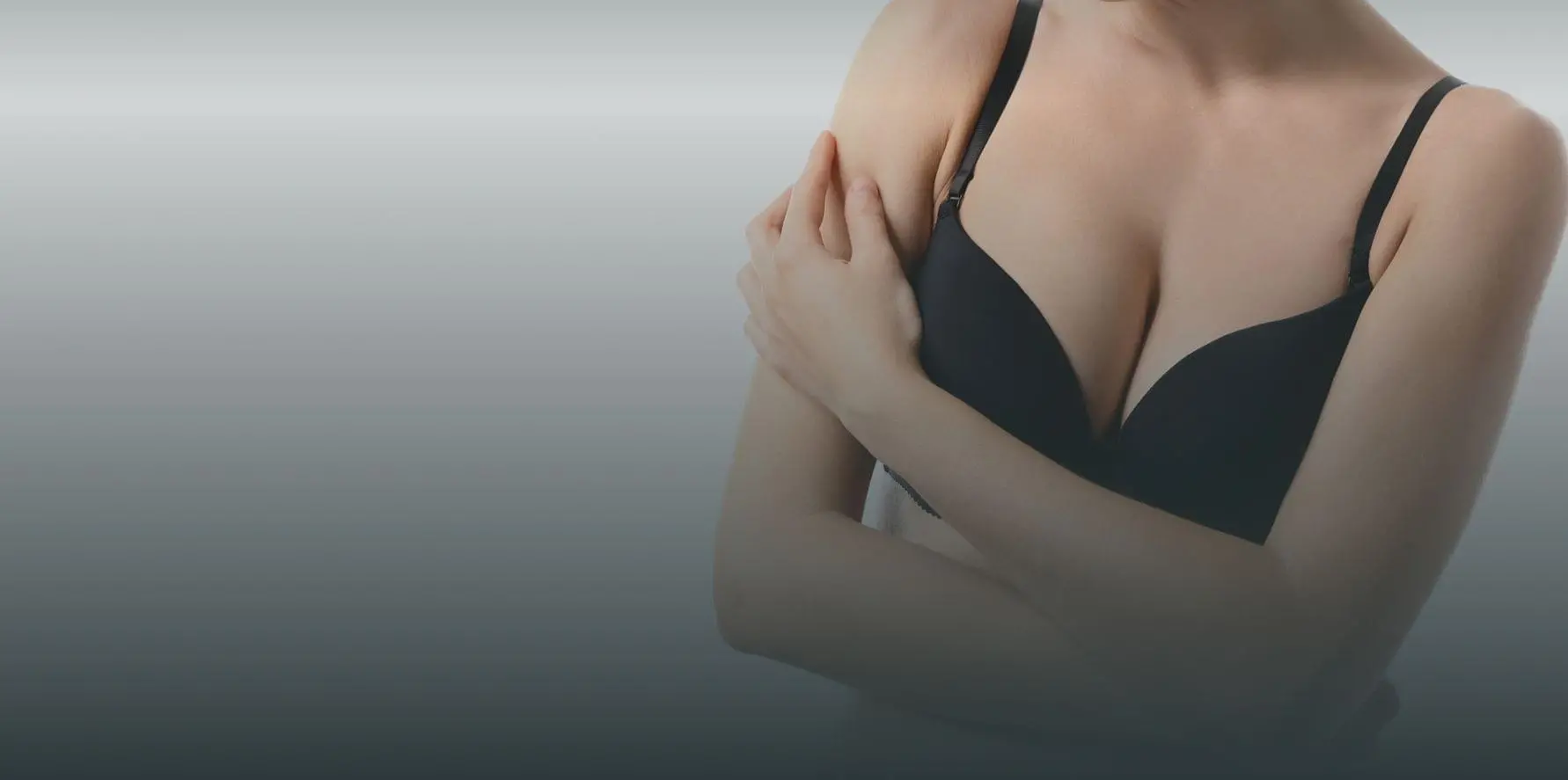 Breast Lift
with Implants
Breast Lift with Implants:
The Facts
Length of stay in the clinic
1 day
Anesthesia
General anaesthesia
Follow-up treatment
6 weeks
compression bra
Resumption of social activities
after 14 days
General information about
Breast lift with implants
On this page you will find the most important information about breast lifting with implants. Is a breast reduction with a breast lift using implants right for you? What risks such as scars and pain after the treatment should you consider? What before and after effect can you realistically expect? In addition to the information below, our Crisalix 3D simulation is available to clarify these questions. The three-dimensional online visualizations, which are also used for the prognosis of breast augmentation results, are intended to help you to make a realistic assessment of the surgical options and results and make the important decision for surgery in the best informed way.
Testimonials
After a long search I finally found the surgeon I trust! I have a complicated story about Prof. Dr. medical Sinis come. He encouraged me, but was honest with me at the same time.
20.08.2022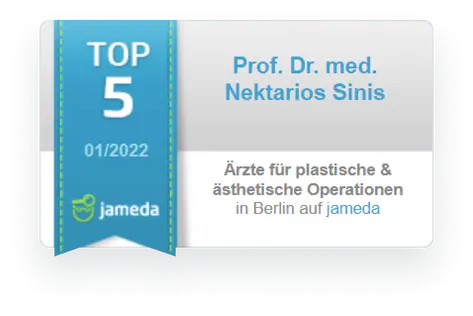 Interesting facts about breast lift with implants
Breast reduction is also possible in combination with a breast lift using implants, which are also used for breast augmentation. This is known as the minus-plus variant. On the one hand, a piece of the mammary gland is removed, thus following the principle of breast reduction. However, this serves the purpose of achieving a more aesthetic breast shape. The removed tissue is replaced by a larger silicone implant in such a way that in combination with the breast lift, a symmetrical, natural and attractive result is achieved. As a surgical strategy, this minus-plus variant represents a modern concept for producing a natural and symmetrical result, especially in the case of difficult initial findings. These primarily include those patients who show a clearly pronounced gland with the combination of a sinking and outward deviation of the glandular body. With the help of this procedure, the entire breast can be made rounder and the undesirable aspect, the breast shape protruding outwards, can be corrected. The minus-plus variant is a demanding procedure.
The plastic surgeon treating the patient should have a complete command of all three techniques: breast lift, breast reduction and breast augmentation This is why we recommend using an experienced specialist for this procedure. Only a few doctors in Germany perform this procedure, and Prof. Dr. Sinis is one of them. The procedure has been successfully carried out at our Berlin location for many years.
The pain after a breast lift with an implant is usually minor. Patients report slight pressure pain, but this can be treated well with conventional painkillers. Slow walking and slow inhalation and exhalation can already contribute to relief, but the scarring again depends on the type of procedure and how the wound heals, which varies from case to case. The aim of every breast reduction with implants is to keep the scarring as small as possible. For example, the scars leaft by a breast lift with implants are hardly visible after a few months and heal completely if the scars are properly cared for.
At the Sinis Clinic Berlin, we aim to provide our patients with a consistently positive experience with their breast lift with implants. That's why a team of experienced doctors is always at your side, from the first consultation to attentive aftercare. Experience has shown that the before and after effects of a breast lift with implants at the Sinis Clinic Berlin are positive, and for good reason. We would be pleased to show you corresponding examples in a personal consultation.
Simulate the new you in 3D
The simulation software developed in 2009 enables you to create three-dimensional online visualizations. In this way, a before-and-after comparison can already be illustrated before the breast lift. Further information about the Crisalix software can be found here:
Costs
A breast lift is usually an aesthetic procedure. As a rule, the health insurance does not cover the costs of a breast lift with implants. However, if there is a medical indication, there is a chance that at least part of the costs will be covered. At the Sinis Clinic Berlin we will be happy to advise you on the costs of a breast lift with implants. Depending on the patient's physical condition and the chosen method, prices vary, that is why we reject blanket statements on this subject. Instead, we will be happy to provide you with a transparent cost plan, tailored to your individual needs.
Are you interested in a breast lift with or without implants in Berlin? At the Sinis Clinic Berlin we are happy to assist you with advice and support. Visit us for your personal consultation and together we will find the right treatment for your individual wishes. We are happy to advise you about this or other services, such as liposuction and breast augmentation. Simply fill out the following contact form or call us at: 030 223 899 08
Consultation
With the "Hello Professor!" function you can forward your questions or pictures directly to Professor Sinis via WhatsApp.